A post I wrote for Tulsa Food Blog:
Louie?s Grill and Bar will not disappoint in the area of hamburgers.  There were three different people at our table with three different hamburgers and they were all good.  Good enough for me to go back and order another one!
The fries were shoestring style, which are my favorite.
Here is a picture of the All American Cheeseburger w/o onions: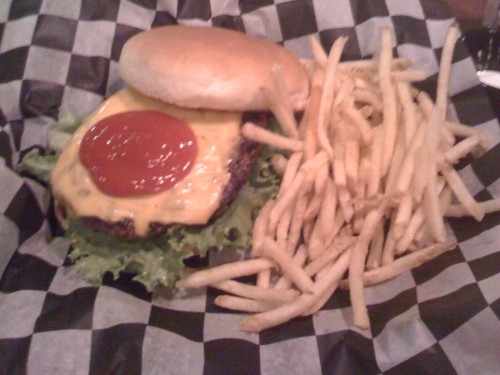 The ketchup on there was added by me.
We ordered fried pickles as an appetizer and, surprisingly, I liked them!  They were served with ranch and wasabi ranch sauce.
Also, I hear the Guinness is very good?
6301 E. 101st Street South
Tulsa, OK
(918) 298-5777
Call for To Go orders!